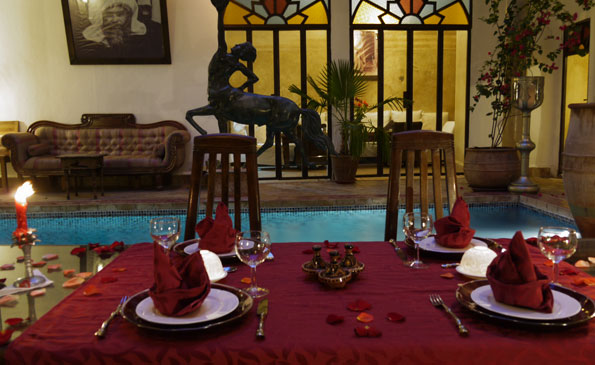 At Riad el Zohar, we want to ensure that your stay in in complete comfort. That's why we offer a range of luxurious services. You can enjoy an unforgettable and authentic stay in a converted home in Marrakech with all the amenities you would receive at a luxury hotel. Aside from wonderfully furnished rooms and a courtyard pool, our stunning boutique hotel also provides everything from delicious dining and cookery lessons to airport transfers and free Wi-Fi.
This is your chance to take a step in Moroccan life at the heart of the Medina in a historic renovated hotel. Please read on for more information on the services that we provide for our guests.
We can arrange for a driver to meet you and transport you to our Riad where a porter will then handle your luggage for you, We provide day trips to the High Atlas Mountains and longer trips to the Sahara Desert among other local sightseeing destinations….Read More
With internet access available for guests via a guest laptop and WIFI available free of charge our business guests will have no trouble exchanging emails and printing off documents….Read More
These are some of the restaurants that we use and enjoy. We have no commercial links with these establishments and the views are personal without prejudice. All but two sell alcohol. Here's our insider's guide to the best places to eat in Marrakech.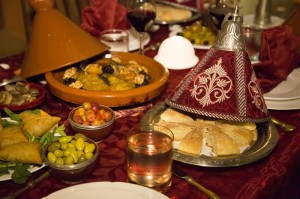 Our qualified cooks will prepare a full menu of Moroccan cuisine to tempt your taste buds. Try something new today!….Read More
Why not try your hand at cooking a classic Moroccan dish? Riad el Zohar offers morning cookery lessons which include a trip to the market to buy meat or fish, fresh vegetables and all the spices you need to create a delicious dish….Read More
If you're interested in learning more about the range of services that we provide, please use the contact form below to get in touch. We would be happy to provide you with any additional details on your stay at Riad el Zohar.
Call us today on +44 7802 203124 to make a booking or fill out the contact form below