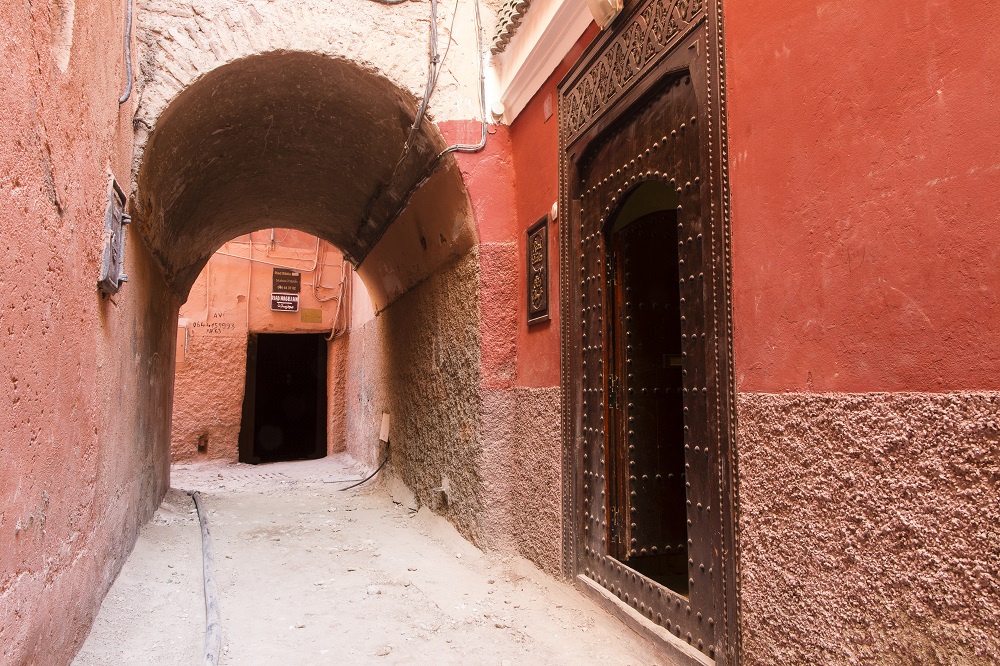 Map and Location    Marrakech Weather    About Marrakech     Where to eat in Marrakech
 Ask the Guests: Four Favourite Places in Marrakech
Riad el Zohar enjoys a convenient and popular location right at the heart of the ancient Medina. Based in the Mouassine district, ideally positioned to explore the sights, souks and alleyways of Marrakech, the riad is an excellent choice no matter what you're looking for from your holiday in the city.
We are based only around five or six minutes from the famous UNESCO-designated Jemna el Fna Square and around a minute stroll from the lively marketplace of the souks, which is one of the largest market areas in North Africa and a must-see during your stay.
All of the major attractions of Marrakech are within walking distance of the riad, including everything from the palaces and museums to the Medersa and the Majorelle Gardens (sometimes referred to as the Yves Saint Laurent Gardens). There are also many excellent restaurants close by.
Our staff are always happy to provide information and advice on attractions or places to eat, including guidance and directions.
Map and Location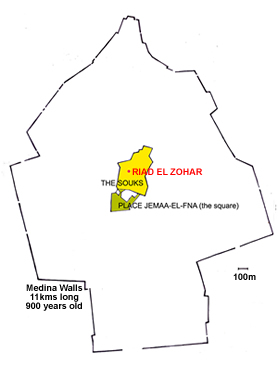 Riad el Zohar sits in a truly superb position in the Medina, close to just about everything. Please click here to view a more detailed map.
If you are making your own way, you can print off the map and written directions.
Remember that if you're staying with us we are happy to arrange a car from the airport or train station to take you to a transfer point Here your luggage will be loaded into a handcart and a porter will take you directly to the riad.
This makes your journey as stress-free as possible – perfect if this is your first visit to Marrakech.
Weather Today
Average Monthly Weather Stats