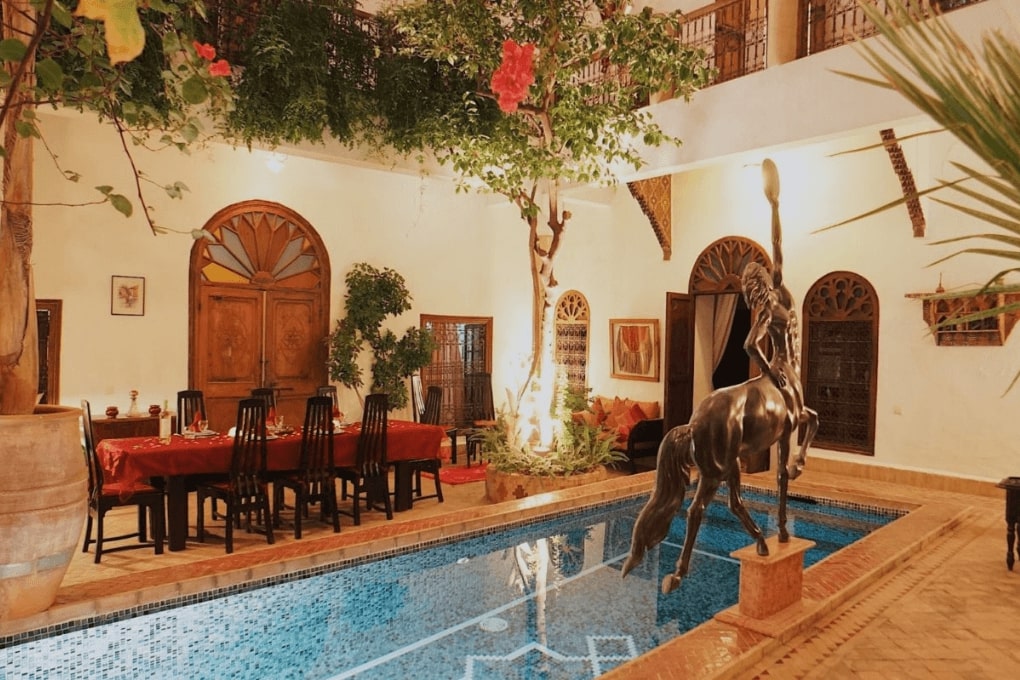 Riad el Zohar
Riad el Zohar is more than 300 years old, with many tourists and locals enjoying the Riad in the heart of Marrakech. After soaking up the sights of the city, guests can unwind and dip their toes in our luxury swimming pool, which is one of only a select few to be found in riads across the city.
Our Rooms
At Riad el Zohar, our sumptuous rooms give you an authentic taste of Moroccan life with a warm and welcoming atmosphere.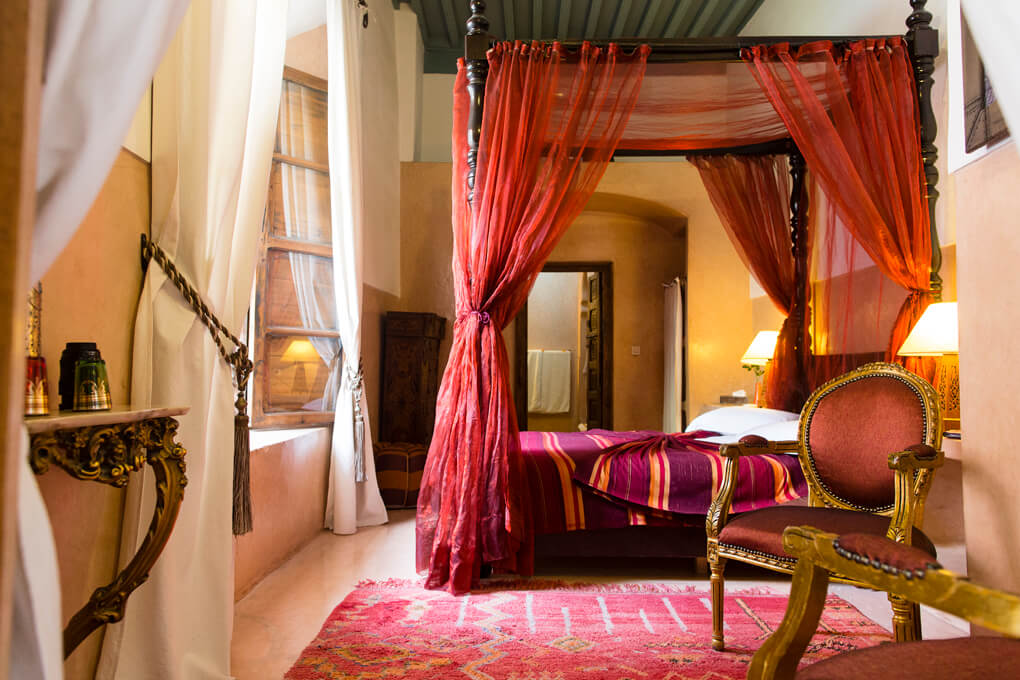 Prices from £110
Authentic four-poster double bed
Large Picture Window
Ensuite Bathroom
Supplementary Bed Available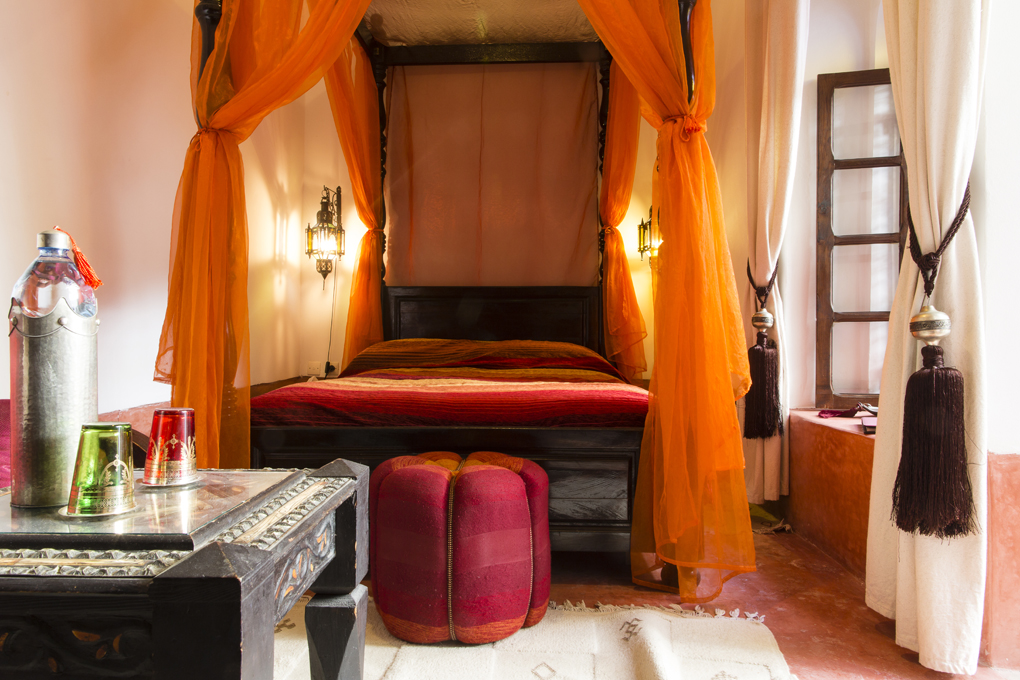 Prices from £110
Authentic four-poster double bed
Next to our Plunge Pool
Large ensuite Bathroom
Supplementary Bed Available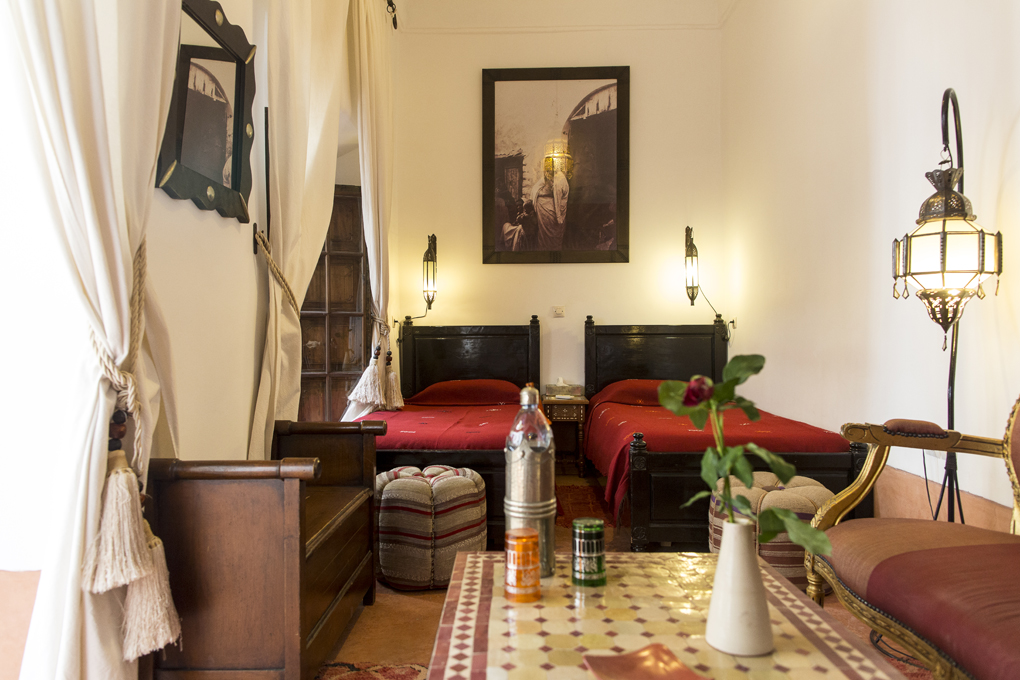 Prices from £110
Twin Beds or King Size
Ground Floor
Ensuite Bathroom
Supplementary Bed Available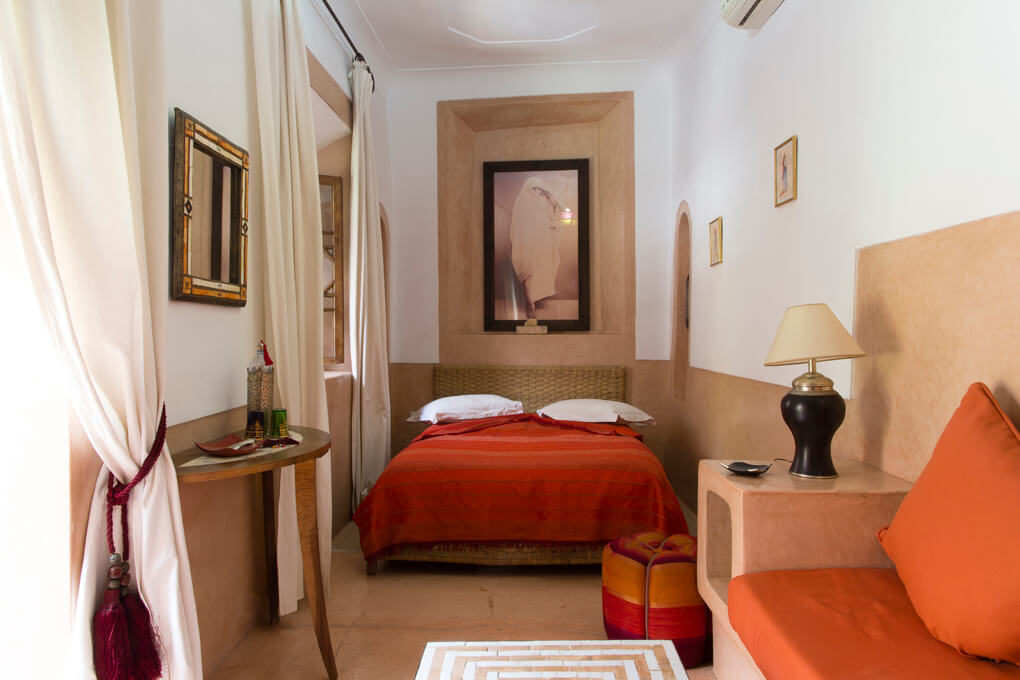 Prices from £110
Double Bed
First Floor Balcony
Light and Airy
Ensuite Bathroom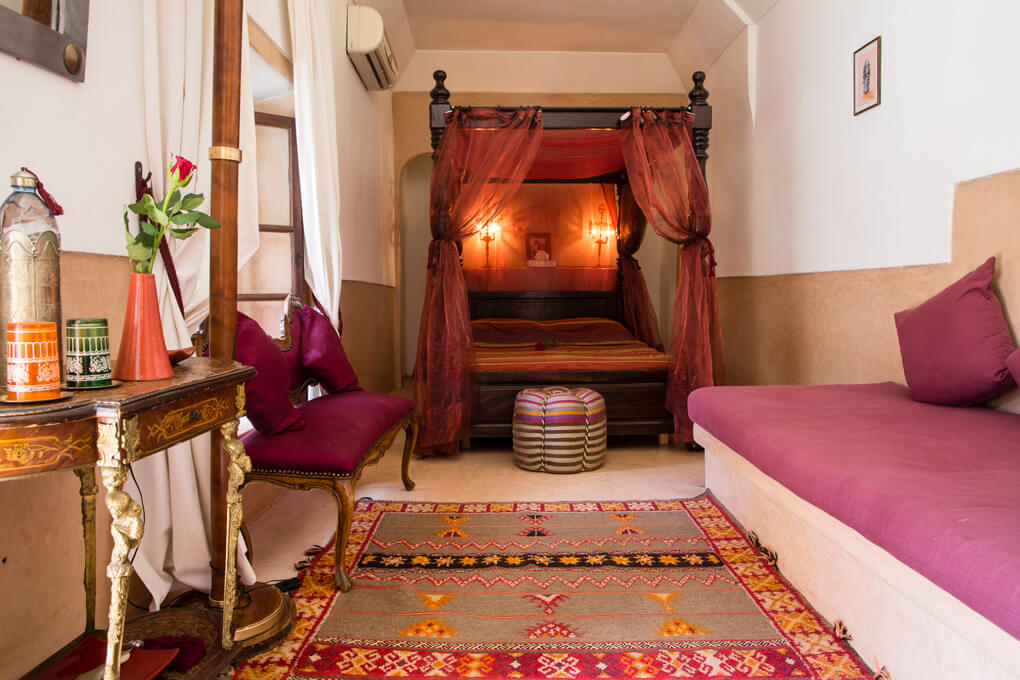 Prices from £110
Authentic four-poster double bed
First Floor Balcony
Supplementary Beds Available
Walk-in Wardrobes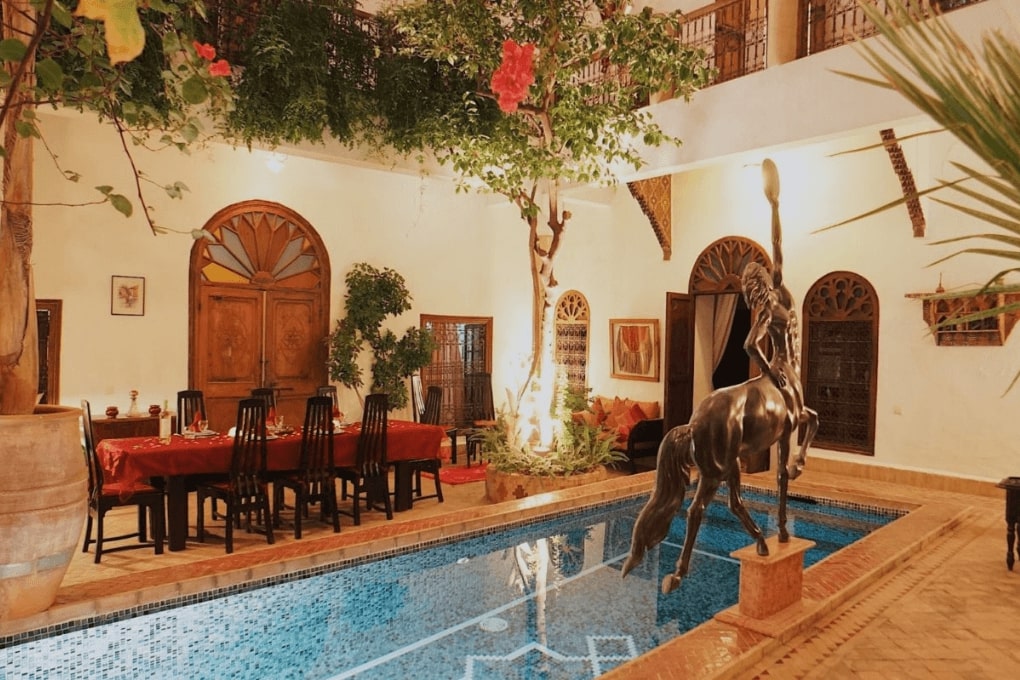 Prices from £520
The whole Riad for you!
Luxury Pool
Boutique Hotel
Amazing Location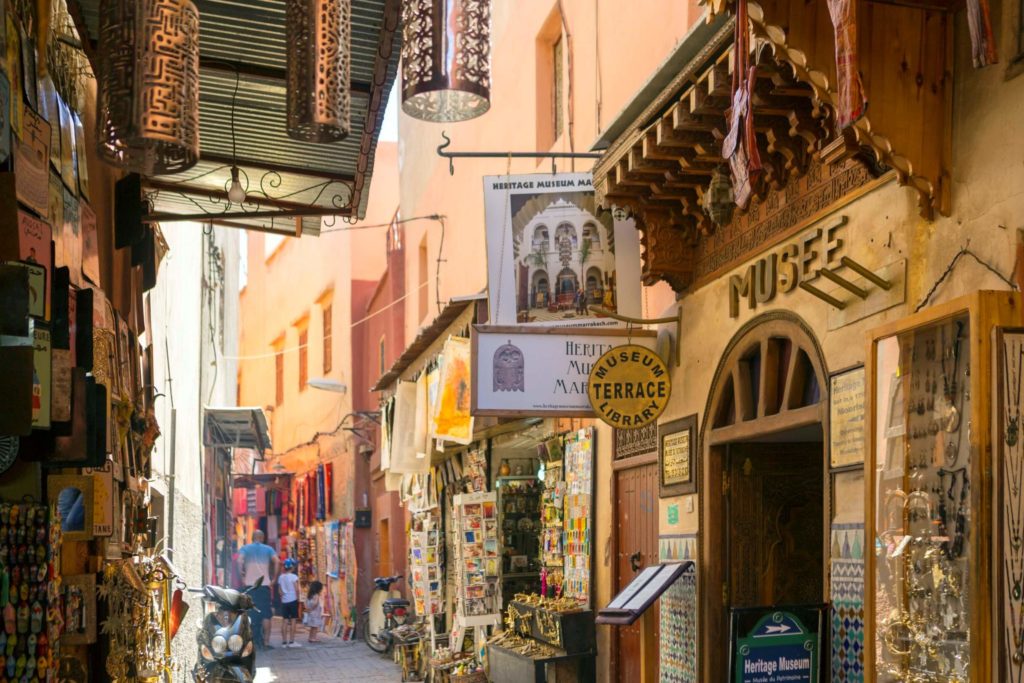 A City on Your Doorstep
Riad El Zohar can be found in the popular Rahba Kedima region of Marrakech's bustling Medina. With countless souks on the doorstep, discovering Moroccan culture is just a few short steps through the 600-year-old streets.
The souks of Marrakech are the largest in Morocco and quickly become a maze of narrow streets filled with hidden treasures. Wherever you turn you can stumble upon handcrafted leather, ceramics and fabric goods.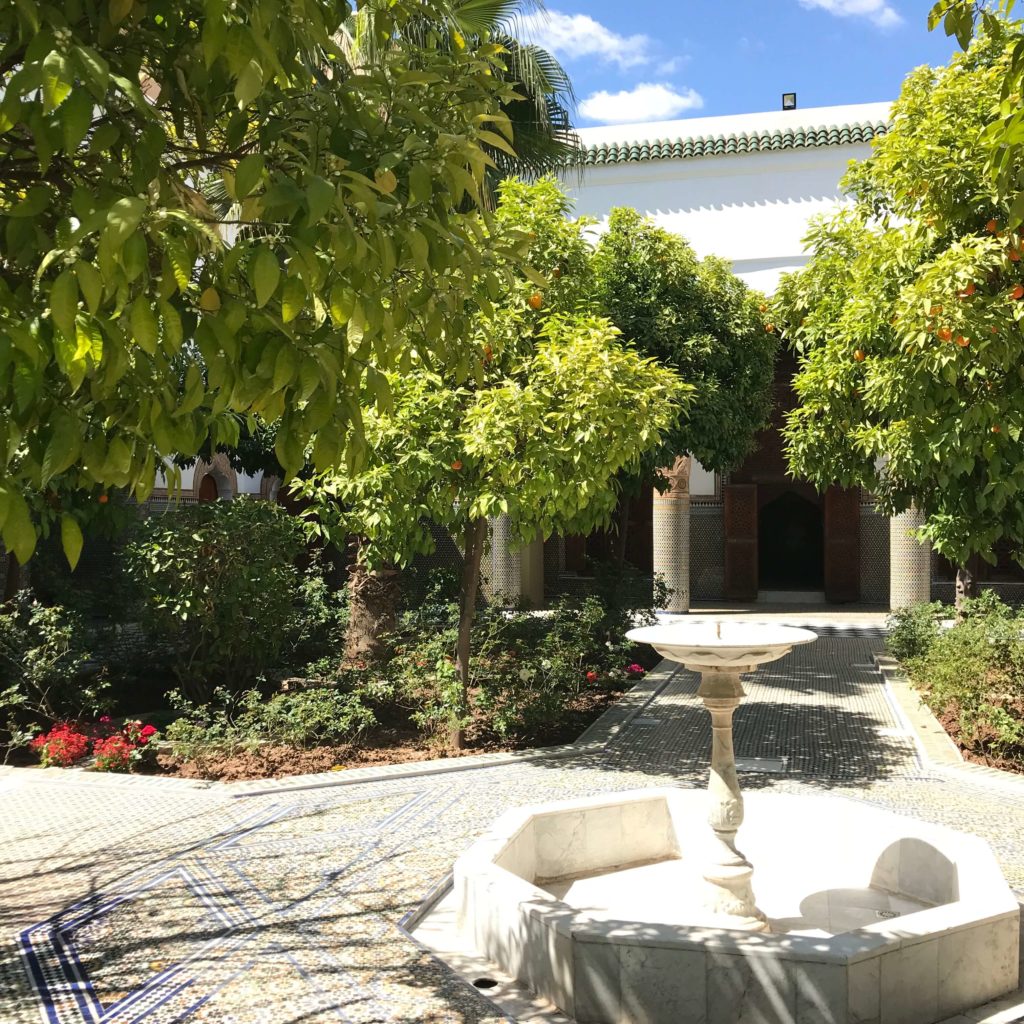 Marrakech Favourites
While the hustle and bustle of the souks is an experience to behold, for some tranquillity and examples of Moroccan architecture, the Dar el Bacha shines brightly. Also known as House of the Pasha, this lavish palace is a picturesque spot in the upmarket Mouassine district of the Medina showcasing fountains, orange trees and a hammam.
A favourite of our guests, The Secret Garden is a recently-restored 16th-century garden, complete with a network of water channels and basins. While many celebrate London's architecture and progressive infrastructure, this water garden in Marrakech was originally created and piped 300 years before the UK capital created its plumbing network.
Other Riad El Zohar visitor favourites include the House of Photography which is a short walk from Souk Ahl Fes and the Majorelle Gardens, found beside the Yves Saint Laurent Museum.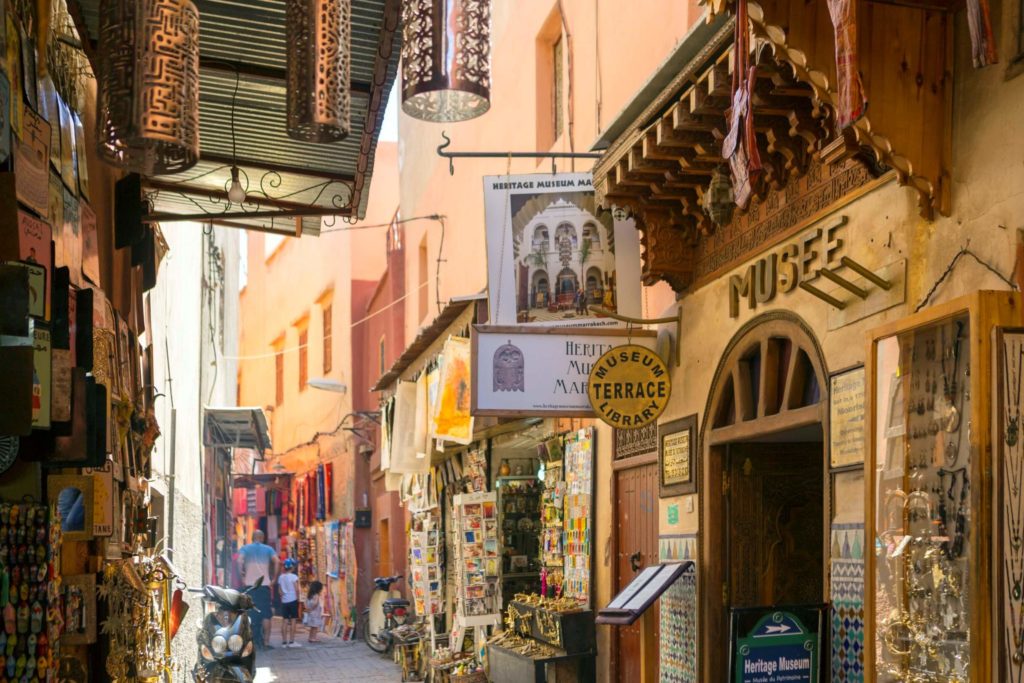 Historical Highlight
Guests looking to immerse themselves in local life don't have to travel far from the riad and the iconic Jemaa el Fna Square is a short walk away. In fact, we are situated just five minutes from the square and finding us couldn't be easier.
This vibrant square is where you may find yourself enjoying street entertainers like snake charmers, dancers and drummers. It is also home to many food stalls serving up a vast variety of local fare waiting to be sampled, and is particularly enjoyable at night when it fills with music, exotic aromas and people. But that's not all, Jemaa el Fna is recognised in UNESCO's List of Intangible Cultural Heritage of Humanity.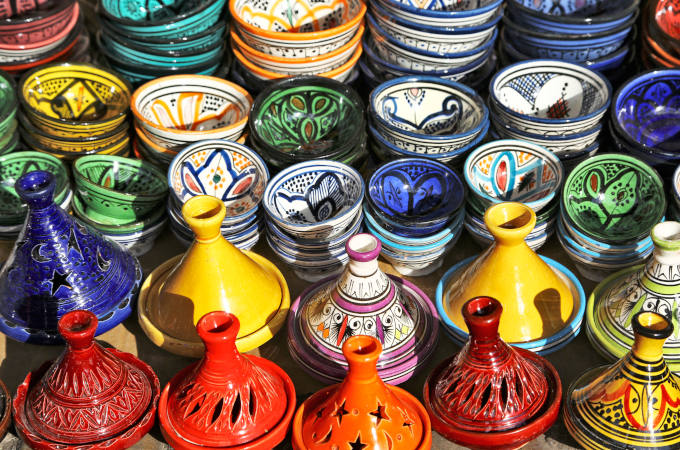 There are souks aplenty en route to the lively square, all teeming with fabrics, rugs, leatherware, jewellery and as much food as you can stomach.
If culture is your thing then the 11th-century-established Medina of Marrakech is perfect for discovering how life in the area was almost 1,000 years ago. With museums aplenty, anyone looking to discover more about the local history of Marrakech's Medina area can dip their toes in the culture.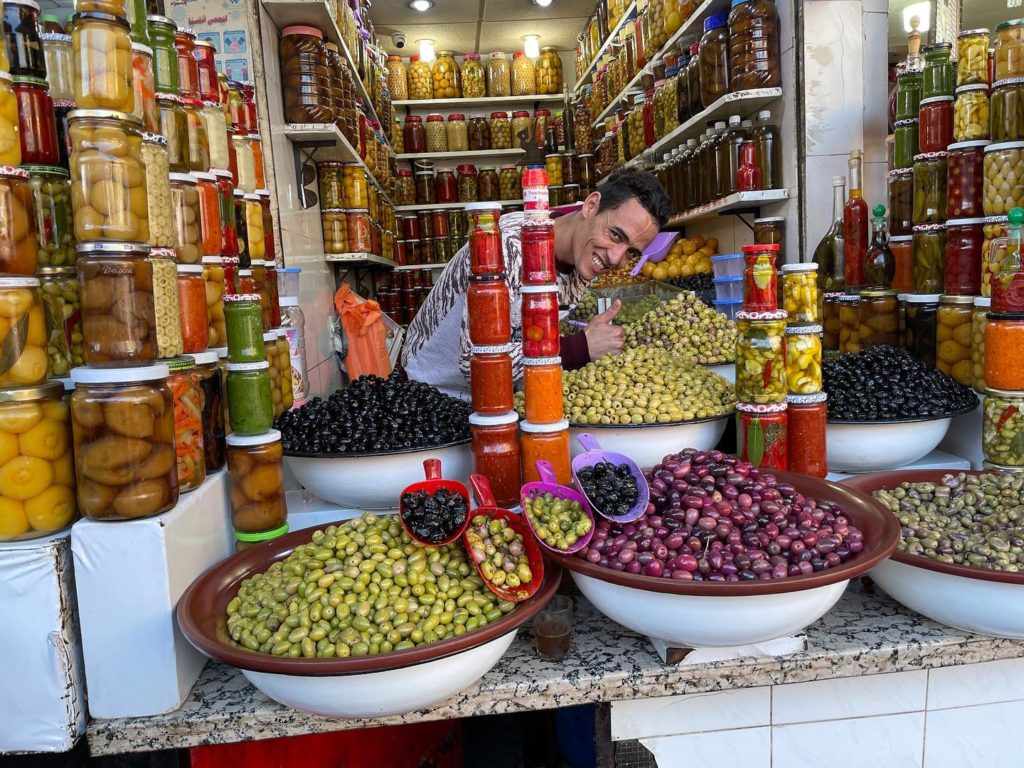 Eating in Medina
Exploring the heart of Morocco's capital is hungry work and fortunately, there are plenty of places to eat and drink within the historic Medina area. Whether that be tucking into some of the local delicacies like mint tea, street food or enjoying a meal in an upmarket restaurant, there is something for everyone.
If, like many others, you find yourself falling in love with the local cuisine of Marrakech, you can indulge in a food tour of the city or take a cooking class to learn the secrets to a killer tagine.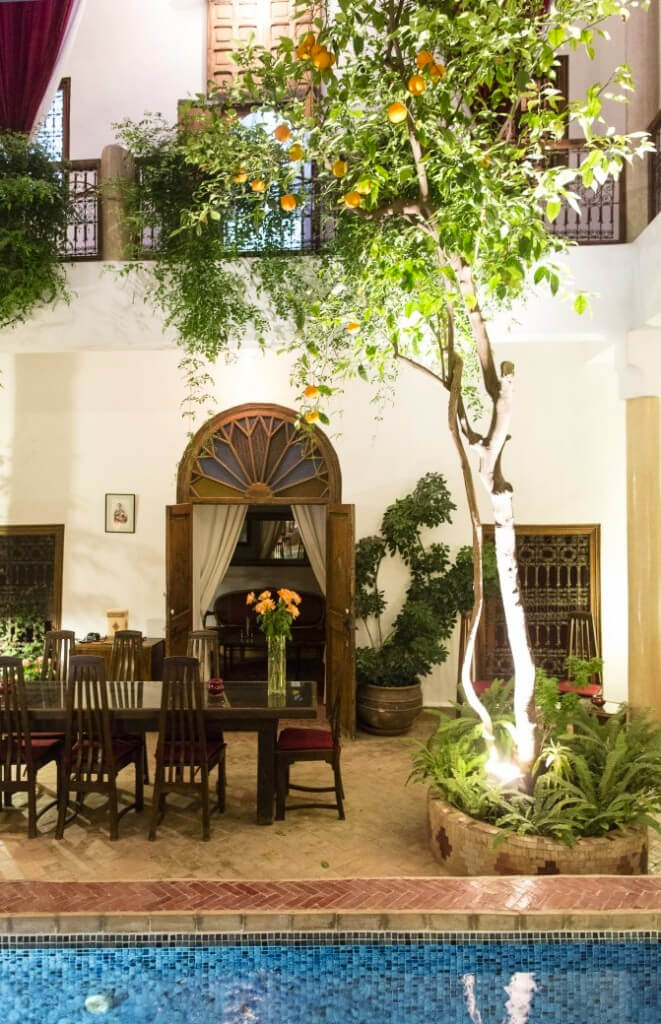 Book a Stay in a Traditional Marrakech Riad
For the ultimate trip to Marrakech, a stay in one of Medina's luxury riad is a must. Riad El Zohar is perfectly placed to offer guests a central location and a comfortable stay thanks to our luxury bedding, central courtyard, roof terrace and accommodating staff.
If you would like to find out more about our luxurious room or to book a stay in a riad at the heart of Medina in Marrakech then get in touch or call 00212 (0) 524 39 16 36 today.
For an experience where you can truly submerse yourself in Moroccan culture and enjoy the best of what Marrakech has to offer, the Medina should be number one on your list of things to see and do in the city.
No trip to Marrakech is complete without a stay in a luxury riad in the Medina, and Riad el Zohar is the ideal option if you're looking for somewhere elegant, intimate and located in the very heart of the Medina. Contact us today if you're interested in staying at our beautiful riad in the Medina.
Get Complimentary Extras When
Booking Direct with Riad El Zohar
Per Room/Per Night
Standard
Season
High
Season
Twin
£110
£138
Double
£110
£138
Whole Riad per night
£520
£650
Whole Riad per 7 nights
£3050
£3830

Optional Extras

Lunch per person
£11
£11
Evening 3 course dinner per person
£19
£19
Airport transfer
£15
£15