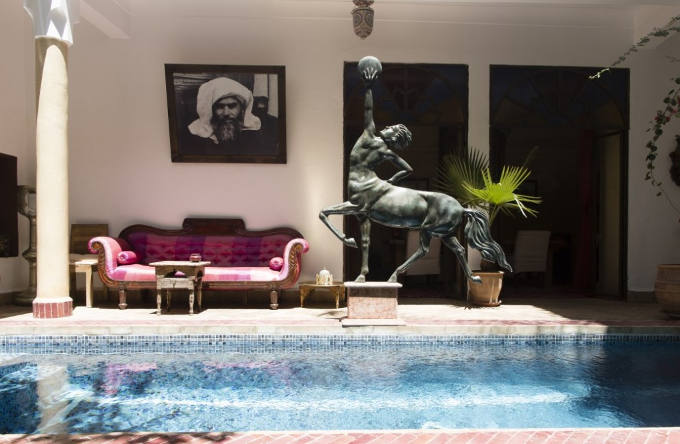 Hello to our valued existing customers, potential customers and anyone else who is travelling to Marrakech and would like to benefit from our unbridled local knowledge.
We haven't been active on our blog for a while, but we are delighted to announce our return! We know the Medina of Marrakech like the back of our hands so we thought it was about time we shared our knowledge to give you the most fabulous stay in Marrakech ever!
From finding the perfect pastry to off-the-beaten-track trips and seeking out the lesser known tourist attractions of this wonderfully exotic historical city, we know everything there is to know to help you get the most out of your visit here. Follow our regular blogs (starting from now) for an insider's guide on everything great about Marrakech.
We know the best restaurants, including many little-known places we love to visit ourselves, and we can reassure you that we are not commercially linked to any of them. The places we recommend are purely from our own experiences. Whether you want to know the best low-key authentic café for a spot of lunch or the most exclusive restaurant for a special evening meal we know exactly the place you are looking for.
We can give you advice on negotiating and getting the best bargains in the souks and we love to share our knowledge of places to visit according to your interests and how you most like to spend your time. As well as a plethora of information on all of the old favourites in Marrakech, we have our ear to the ground on everything that is new and up and coming too, so we'll add some exciting authenticity to any out-of-date guide book.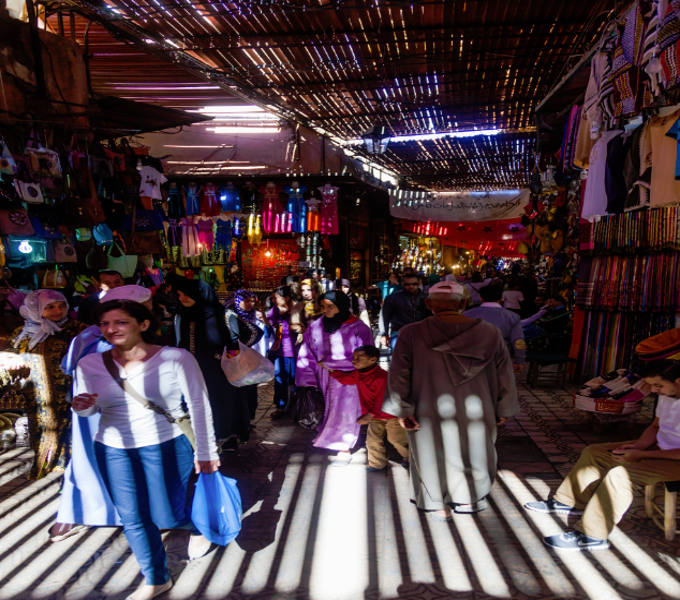 We can help you to experience Marrakech to the full with our knowledge of the lesser known museums and exhibitions which are always a surprise and a delight to uncover. Of course, you'll want to visit the well-known attractions too, but we can tell you more about them from a local perspective and advise you on the best times to visit. There are many fantastic museums and galleries and so much to do.
We'd recommend a visit to the Maison de la Photographie to see an impressive collection of more than 8,000 photographs, or the David Bloch Gallery which showcases Moroccan, North African and Middle Eastern street artists. We'll tell you which attractions are worth getting a guided tour for and which ones are best to wander around at your leisure.
As for outside of the city, we know all of the regular and some less well-publicised trips to see more of Morocco. We can give you some great recommendations to see a different side of the city and beyond.
Marrakech is a whirlwind of colour and noise. We can help you to acclimatise to this enchanting city with our expertise on cultural customs and traditions.
Our riad offers an authentic and luxurious haven to stay in the popular Mouassine district in the heart of the ancient Medina. Our traditional 18th century building has been renovated to the highest standards and offers a wonderful place to relax and enjoy some peace and calm in between expeditions into the intoxicating mix of African charm and Islamic tradition found in the city.
We have glorious views from our rooftop terrace and our pool is a real bonus when you want to cool off after a long day sightseeing.
We were delighted to be featured in The Sunday Times in their Big Weekend travel guide earlier this year as a top place to stay in Marrakech. We were ranked 12th in Marrakech out of 1,500 riads, B&Bs and Inns by Trip Advisor in 2015. This is a huge accolade and you'll see from our continuing reviews on Trip Adviser (94 per cent of our customers rate us as excellent and 4 per cent as very good) that we are still getting our customer service right.
Contact us if you would like to stay with us. We promise beautiful surroundings, exceptional customer service and lots of brilliant hints and tips so you get the most out of your stay in Marrakech.
In case you are wondering, Marhaban means hello!