Every city has its own culture, but you won't find a more diverse and culturally rich city than Marrakech.
Steeped in history, Marrakech is an exotic blend of people, architecture, wonderful sights, sounds and cuisine. The ancient Medina is at the throbbing heart of Marrakech, housing a maze of alleyways, atmospheric neighbourhoods, historic places of interest and a plethora of eateries, shops and souks. It's also where you will find us at the peaceful Riad El Zohar.
When you are visiting Marrakech it's a good idea to have some understanding of the city's culture and traditions. Here are some facts and tips to help you make the most of your stay in this glorious and interesting city.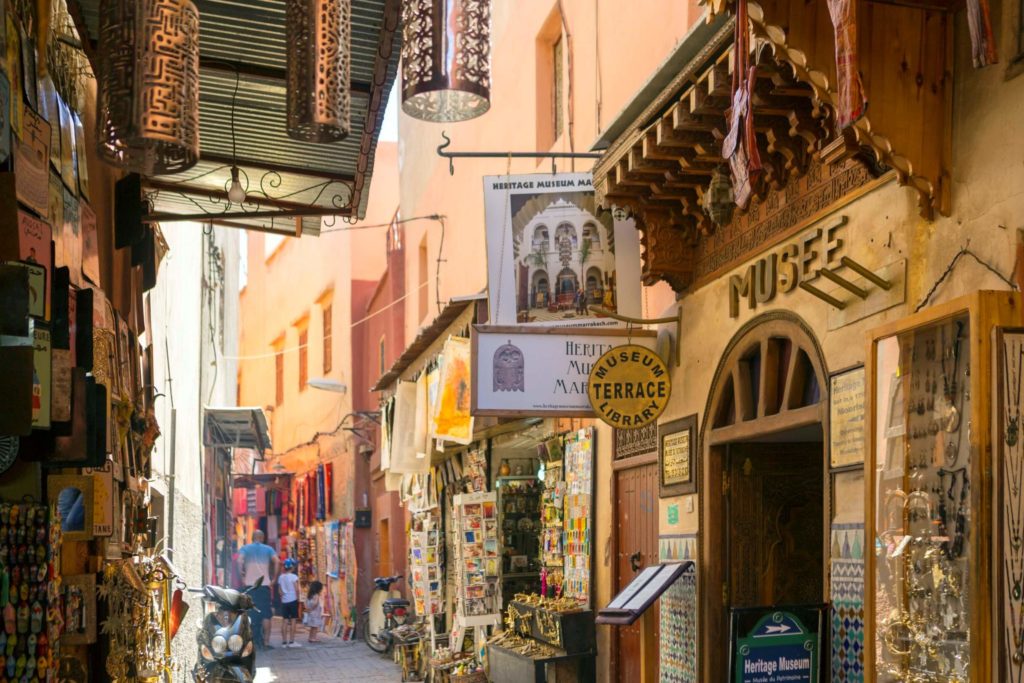 Some history
The culture in Marrakech is strongly influenced by Arab, Berber and Islamic civilisations. The city was founded c.1070, nearly a thousand years ago, by the Almoravid dynasty (an imperial Berber Muslim dynasty). The history here is tied up in Berber tribes.
In 1147 Marrakech was taken over by the Almohads. Most religious buildings were destroyed and the building of the Koutoubia mosque began. Over the centuries many battles were fought and Marrakech invaded by Arabs and Berbers with help from the French.
The old city proudly displays its Islamic roots. European influence can be seen much more in the new parts of Marrakech, Guillez new town built just outside the City Walls by the French in the thirties.
Language
Berbers remain the largest ethnic group in Marrakech and the whole of Morocco. Arabic is the main language, with French second. Many people in the city speak a third or fourth language, including English.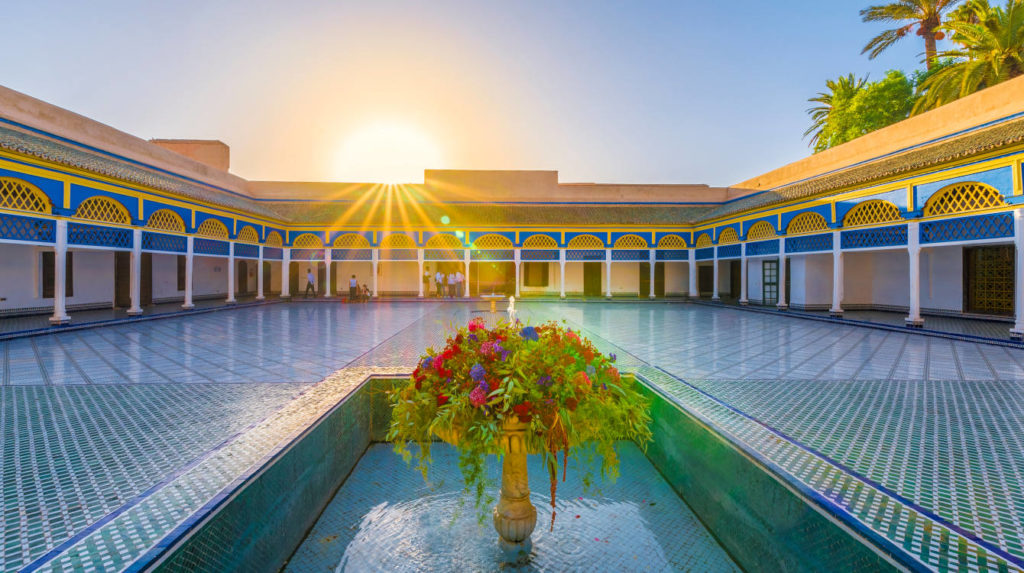 Religion
Islam is the official religion of Morocco and the majority of Moroccans are Muslims. This has a considerable effect on life in Marrakech and visitors are advised to respect the religious culture. Muslims are called to prayer 5 times a day – the call to prayer can be heard echoing through the city throughout the day, with the first call at dawn.
During the month of Ramadan, Muslims do not eat, drink or smoke during the day. Travellers visiting the city during Ramadan aren't expected to follow suit, but it is respectful not to eat, drink or smoke in the streets and alleyways during the day. Most cafes and restaurants are still open. Those with licences will continue to serve alcohol. During daylight hours the city is much quieter during Ramadan, but the city comes alive at night, after the breaking of the fast at sunset, with many restaurants and cafes staying open until the early hours.
So, what is Ramadan? Ramadan is a holy time representing purification and peace. As well as refraining from eating, drinking, smoking and having sex during daylight hours, Muslims are encouraged to remain in good spirits, donate to charity and do good deeds, as well as pray.
The exact dates of Ramadan vary from year to year – they are based around the lunar cycle. In 2019 Ramadan begins on the evening of Tuesday 7th May and ends with the Feast of Eid al-Fitr on the evening of 6th June. Eid al-Fitr translates as 'the feast of the breaking of the fast' and can last up to three days.
Dress code
While Marrakech is relatively relaxed in tourist areas around dress code, there are some rules you are advised to follow simply out of respect. Despite the heat, don't wander around in skimpy outfits, especially if you are a woman. Light floaty trousers and long-sleeved linen or light cotton blouses or shirts will keep you cool and covered in the summer heat.
Read our previous blog on what to wear in Marrakech to ensure you travel with appropriate clothing.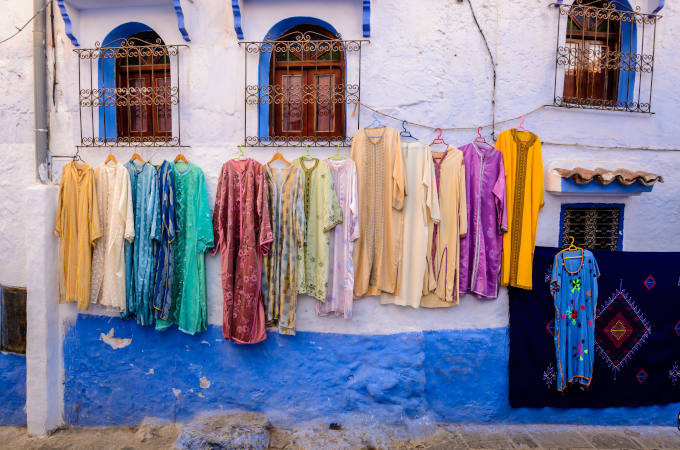 Alcohol
Although alcohol is readily available in Marrakech, this probably isn't the right destination if you are looking for a booze-fuelled holiday. Moroccan wine is inexpensive and delicious. Morocco made wine for the Roman Empire. In general cafés don't serve alcohol but most restaurants in Marrakech are licenced. Please ask us if you want more information on licensed eateries or see our guide on where to eat in Marrakech.
If you have any questions about the culture and traditions of Marrakech, or would like to book a stay at our Riad in the heart of the Medina, please give our friendly team a call and we'll be delighted to help you.