Marrakech is one of the most enchanting, vibrant and energetic cities in the world, teeming with culture and attractions to explore. And with holidays being extremely limited in 2020 due to travel restrictions and lockdowns, it's no surprise that we're all seeking adventure and relaxation once more in 2021.
While holidays are still on the back burner at the moment for most of us, there's no reason why you can't start planning trips for the future. And Marrakech is a fantastic option for a host of different holiday styles, whether you're looking for a relaxing getaway after the stress and uncertainty of the past year or you want to explore a new location and immerse yourself in a unique culture.
We've compiled some top tips and must-see attractions to help you plan your 2021 holiday to Marrakech that are sure to spark your desire to visit.
Hop on Two Wheels
Marrakech is packed with winding roads and labyrinthine alleyways that are great to explore. One of the best ways to get around and really dive into everything that it has to offer is to rent a bike for a quicker way to travel around Marrakech without missing out on the sights, sounds and smells of the city. There are also bike tours you can join which will take you to the highlights of the city too, if you enjoy guided tours with a difference. They're a great way to see the very best that the city has to offer in a unique way.
Get Lost in the Medina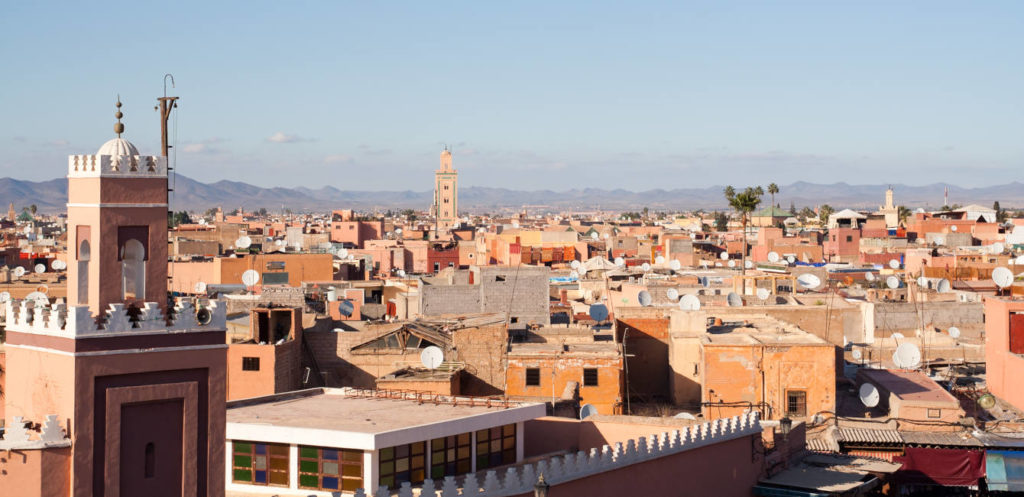 The medina is an 1100-year-old district in the heart of the city and it's a popular tourist spot – with good reason. Filled with fantastic places to eat, drink and shop, it's a bustling location that is a must-see when you're in Marrakech. The main square, Jemaa el-Fnaa, is the place to find street entertainers in the form of snake charmers, dancers and more, as well as food stalls serving delicious local fare. We're located in the Mouassine district of the medina, on a quiet street away from the excitement of the souks and entertainment, for the best of both worlds. Exploring the medina at night is a particularly outstanding experience.
Sample Local Cuisine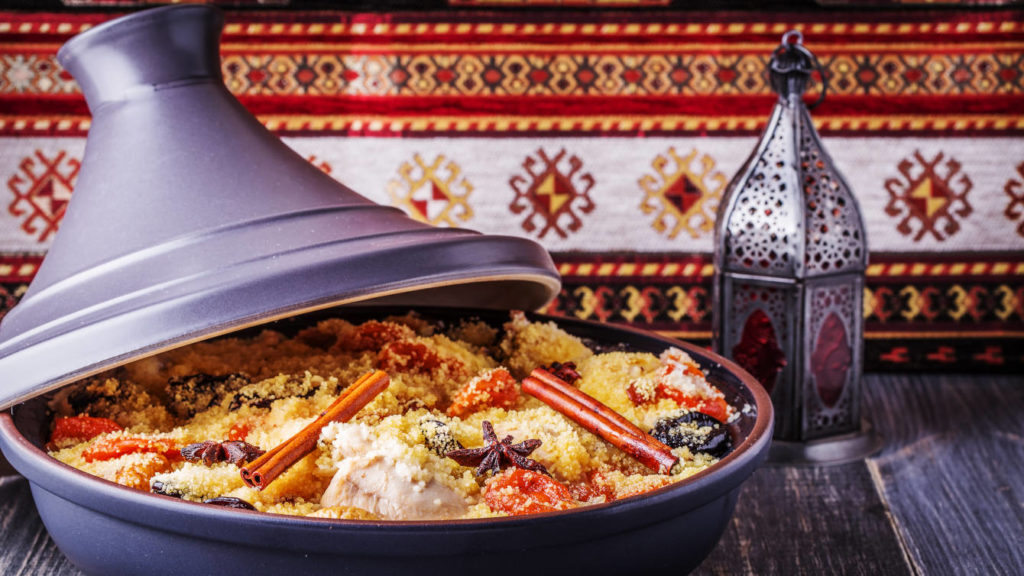 Moroccan food is flavour-packed, and you'll primarily find North African dishes with a European influence in cafés and restaurants, from tagines and kebabs to chermoula. Marrakech's signature dish is tangia, a different meal to tagine, which is slow-cooked lamb cooked in a clay urn and stewed with preserved lemons and spices. To really get a taste for Marrakech, however, street food delivers an unforgettable sensory experience. You'll find countless food vendors around the medina to whet your appetite. In the evening, head to a bar or a rooftop café to drink cocktails and enjoy the sunset.
Visit a Hammam
Marrakech is known for its hammams and spas, so if you're planning a trip to the city in 2021, you should carve out time to visit a spa for your dose of rest and relaxation that will cleanse your body and your mind. Hammams offer the opportunity to enjoy a traditional Moroccan bathing experience and they're truly revitalising. You'll find Marrakech's oldest public bathhouse in the Mouassine district.
Explore the History of the City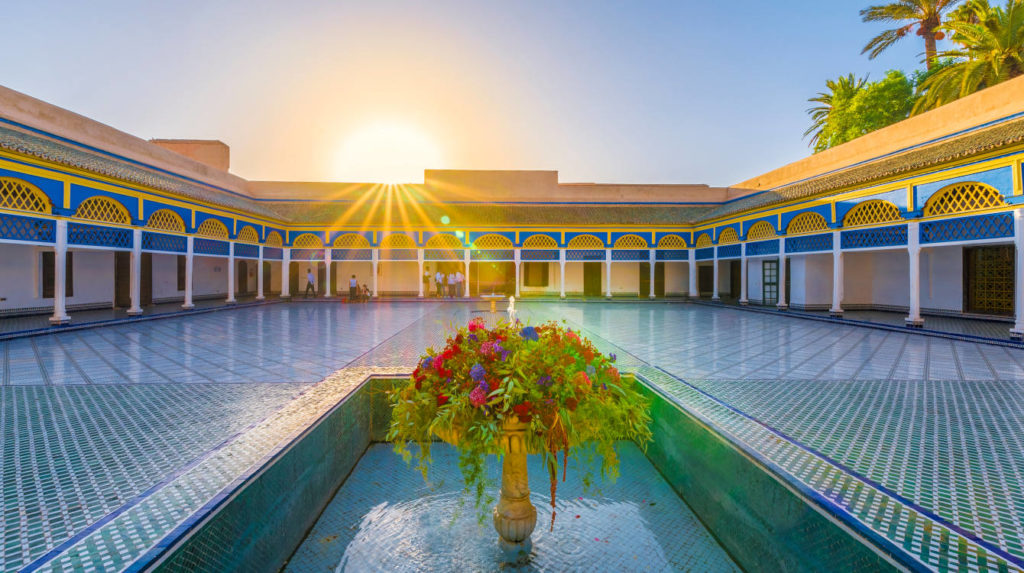 Pay a visit to the Dar el Bacha for a touch of history during your trip – it was once home to the sultan of Marrakech, Thami el Glaoui, and has a museum which hosts exhibits throughout the year. Or opt for the elaborate Bahia Palace – a 19th century palace which showcases some of Morocco's finest architecture, mosaics and design. If you want to explore a little further afield, the Tin Mal mosque can be found close to the village of Ourigane and dates back to the 12th century.
If you've been inspired to book a trip to Marrakech in 2021 or you'd like to learn more about the facilities that we have at our Riad, get in touch with us today and we'll be happy to advise you.